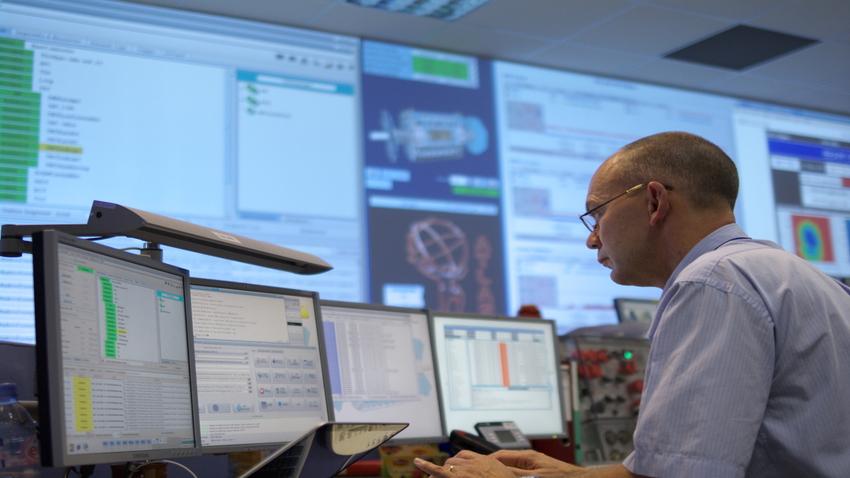 Institutes & Centers
The School of Computer Science provides an intellectual home for multiple research centers and other initiatives that draw on diverse, interdisciplinary groups of faculty, researchers, and students to attack problems in computing and discover innovative, workable solutions. Below are the major centers and initiatives aligned with the School.
At the ARC ThinkTank, we seek problems with natural connections to algorithms and randomness. We are a resource for colleagues across Georgia Tech and beyond who want to approach such problems from a computational complexity perspective.
Not only can this approach yield breakthrough results for science in general, it expands and strengthens the theory of algorithms itself by exposing new challenges and leading to new techniques for an ever-growing world of applications. The theoreticians who make up ARC engage their colleagues in a mutually beneficial manner.
As the demand for high-performance computing grows, our ability to speed up computers by creating faster and faster transistors is reaching the end of the road. How can we  rethink—even "reboot"—computing technology to restart the historic exponential performance growth we've experienced over the past five decades? This is the premise underlying the Center for Research into Novel Computing Hierarchies (CRNCH), an interdisciplinary research center at Georgia Tech.
Affiliated with the School of Computer Science
The Institute for Data Engineering and Science (IDEaS) provides a unified point to connect government, industry, and academia to advance foundational research, and accelerate the adoption of Big Data technology. IDEaS leverages expertise and resources from throughout Georgia Tech's colleges, research labs, and external partners, to define and pursue grand challenges in data science foundations and in data-driven discovery. We are also dedicated to educating students and those already in the workforce through innovative educational and training programs.