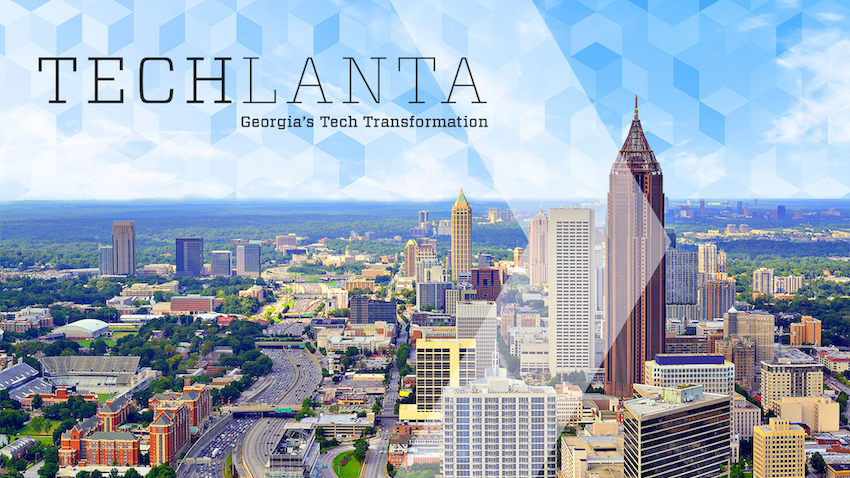 About Atlanta
Atlanta: Capital of the New South
Atlanta is more than just Georgia Tech. Development is booming across the city's 242 neighborhoods. The Atlanta BeltLine, a mixed-use trail designed by Tech graduate Ryan Gravel, connects dozens of these communities with art, restaurants, and parks.
Despite the modern skylines, Atlanta has one of the largest urban tree canopies, much of which is in Piedmont Park, a 185-acre greenspace a mile from campus. Or float on the Chattahoochee River, boat around Lake Lanier, or hike dozens of state parks.
The city has a thriving arts scene. Go up the street from campus to the Woodruff Arts Center, where the Alliance Theatre puts on Broadway-bound shows, the High Museum features top traveling art exhibitions, and the Atlanta Symphony Orchestra plays. The Atlanta Opera brings in classic productions and more experimental compositions. Yet some of the most innovative art is the murals around the city.
Atlanta is at the forefront of Southern cuisine. Stop by two foods halls, Krog Street and Ponce City markets, where you can find everything from Israeli street food to fried chicken. Meet Atlanta's international community on Buford Highway, a seven-mile strip in the northern suburbs that spans all corners of the world, from tacos to Asian grocers.
What unites the city is our sports teams. Watch the Falcons and Atlanta United FC at the Mercedes-Benz Stadium, and remember that SunTrust Park offers more than just Atlanta Braves baseball, but full retail, dining, and a music venue.
Georgia Tech a Key Cog in 'Techlanta' Machine
Thanks in part to America's No. 7 public university, Georgia Tech, Atlanta is being hailed as a tech hub by everyone from highly skilled technology-focused college graduates to leaders of major corporations — and all the key players in between.
The headlines have been screaming it: "Atlanta Named One of Top 10 U.S. Cities for Innovation." "Atlanta's Tech Scene Is Growing Startups in Incubators, Universities, and Accelerators." "Atlanta Named Top 5 Tech Talent Market, Sees Tech Jobs and Wages Increase."
The city has also been ranked No. 6 on Innovation Leader's list of the Top 10 Cities for Corporate Innovation and No. 4 on InfoWorld's list of 10 Cities with Fast-Emerging Tech Hubs.
The stories behind these kinds of headlines are why major corporations are moving to Atlanta, startups continue to settle in hotspots like Tech Square, and highly qualified talent remains abundant in the area as tech-focused college students tap into the research opportunities surrounding them and new graduates colonize the place that nurtured their talent — to capitalize on that talent.
In other words, whether you're a student seeking out internship or co-op prospects, a recent college graduate looking to land a high-paying job in a fiercely sought-after technology hub, an entrepreneur eager to take advantage of incubator or accelerator support, or an established enterprise ready to invest in that next innovation center ...
Atlanta is the place to be to Create the Next.